June 3, 2018 | Vineyard Talk | Jeremy Vander Velde
Healthy Farming Practices
When sourcing the next vintage, every winemaker is looking to get their hands on the most premium grapes. No two wines are the same and this is part of what makes winemaking so interesting. For the wineries that want to grow their own grapes, care for the vines is laborious and that workforce is both hard to find and expensive. Many large manufacturers have created economies of scale when farming and reduce, or eliminate, anything 'extra'.
Recent studies of many common off-the-shelf labels showed that over 90% of the wine tested positive for glyphosate, which is a main ingredient of a very commonly used herbicide. The health and environmental impact of this chemical is not yet completely understood. We take pride in the fact that we DO NOT and will NEVER use herbicides in our vineyards! Farming practices matter as the grapes will reflect the care and elements of their environment! As the old adage goes, "You are what you eat".
2018's vintage came in with huge growth in both the vines and the weeds. April brought 3 rolling patterns of heat, then a cool-off with rain which got everything growing with vigor, as you can see here in our Barbera block in the Apetahi vineyard. When you are looking at getting on your hands and knees over 4000 times to clear each plant's base, you quickly understand why many would opt for that herbicide to lighten the work load.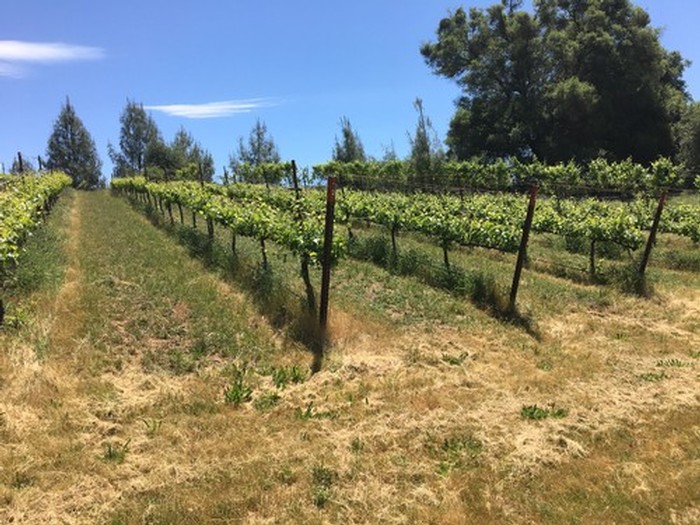 As a wine purchaser and consumer, there is no way for you to know what you are buying. As vintners, we have gained an appreciation for those wineries who share our philosophy of healthy farming. Hand weeding over 6 acres takes a passion for your craft and a dedication to your personal belief! As a winemaker who is looking for those premium grapes, there is no greater satisfaction than knowing and growing your vine from the first bud break to the bottle!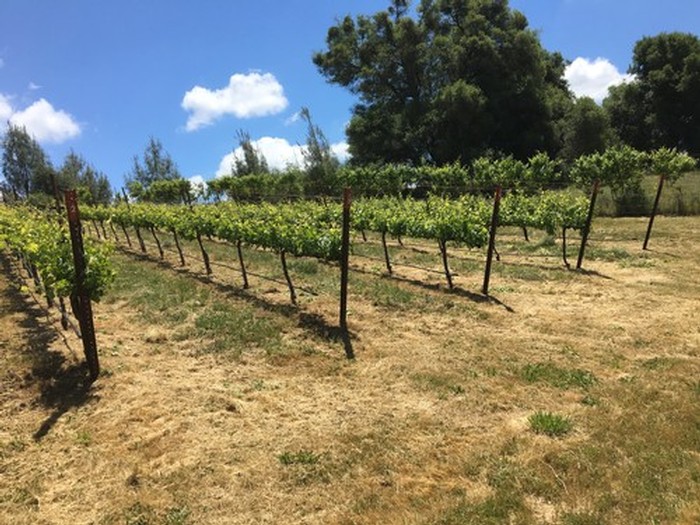 Manuia to the start of a fantastic 2018 vintage!
Jeremy
Comments