Apetahi Estate Vineyard
Tatiana named her vineyard Apetahi in relation to one of the rarest flowers in the world the "Tiare Apetahi" also known as the forbidden flower in French Polynesia. The flower will only grow one place in the world and that is on the mountain Temehani from the island in which she was born.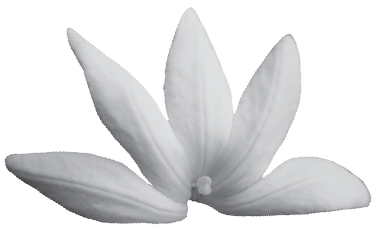 OUR VINEYARD:
As we laid out our plans and strategies, extensive research was conducted. We knew that we wanted to make phenomenal wines! But, what was unique about the expensive wines from around the world? What made people want to spend the money to savor that experience? How did positioning of the rows (also known as aspect), elevation and soil composition affect the growth of those grapes? These questions, along with the parameters of sun hours, daily temperature variances and convergence of wind patterns helped guide us as we searched for just the right property. The final consideration for us was our budget. Property in Napa was not an option! So, while looking at viticulture areas from Paso Robles, CA to the Oregon border that would offer a good per acre value versus the cost per ton of grapes, we stumbled upon the Fairplay area in California.
OUR FARMING PRACTICES:
Rooted in her island heritage, Tatiana has strong beliefs in her connection with, and her respect for, the land and her vines. At Tatiana's estate vineyard, Apetahi, herbicides are not used. She manages the vineyard herself and can be found in the rows daily, looking after the vines and ensuring their health. Music and verbal communication is commonplace.
Apethai has a 10-foot row spacing configuration with a 6-foot cordon trellis system which is spur-pruned at 8-10 spurs per plant with vertical shoot positioning. We target a 3-ton yield per acre and we will go back through the vineyard as needed throughout the growing season to maintain that yield. Rows are laid out east to west to keep an even sun exposure throughout the day. We leaf the north side to allow for air circulation, thus reducing the risk of powdery mildew.
This attention to detail maintains the intimate production of our grapes. Our wines are truly small lot- about 800 cases a year.
Since coming to Fairplay, we have built friendships, partnerships and an increasing interest in our vineyard and wines.
At Polynesian Girl Wines, you get a taste of the islands in every bottle- represented by hard work and commitment driven by a true Polynesian Girl!
.
---