2016 Petite Sirah
Medal Winner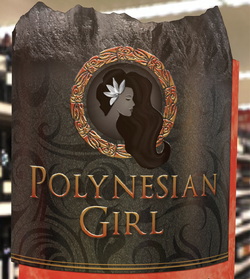 Known to most of the world as Durif, Petite Sirah is Tatiana's favorite varietal and wine. (Petite Sirah is not to be confused with Syrah, as they are two different varietals with very different flavor compositions). This varietal is known for its tannic, plum-like characteristics.
We do not grow Petite Sirah here in our vineyards but source these grapes from good friends of ours. We can only get a small lot of these unique grapes each year. This year, the grapes had to hang late into the season to attain complete ripeness. The grape skins were wrinkled and the juice was extremely concentrated. The result- a huge wine that will go down as a vintage to remember!
We sorted these grapes for hours to ensure that no raisined, or dried, berries made it into the fermentation bin. Then, we de-stemmed, adding back in some of the brown stems for tannin. Finally, we cold-soaked overnight to infuse the big tannins into the juice before beginning fermentation.
We pressed with our basket press after an extended maceration time of almost 4 weeks. The wine was aged for 12 months in 100% new oak and filtered at 1 micron before bottling.
This wine has not been put through malolactic fermentation, which can smooth the wine's taste but also reduce the overall acid content thus reducing its ability to age. Petite Sirah is a naturally high pH grape and you strive to maintain enough acid to balance the wine as well as protect it through aging. This is already a balanced wine and will age very well!
Wine Specs
Aging
12 months 100% new oak
Wine Profile
Tasting Notes
The Petite Sirah opens with an aromatic nose of dark, Bing cherries and dark chocolate. In the glass you will notice an inky, opaque, dark purple, heavily extracted expression of this varietal. Although this is a wine for the not so faint of heart, it is balanced throughout and expresses itself with dark berries, spice and a long, long finish. Save this wine for the end of your evening while enjoying a fine cigar on your patio or deck.
Awards
Bronze Medal in the 2018 Amador County Wine Competition