2017 Malbec Reserve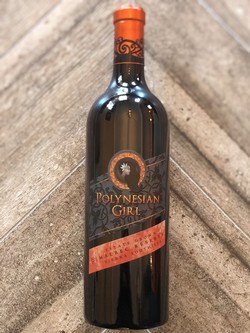 Our Malbec clone originates from one of the original Bordeaux plantings. When Bordeaux is mentioned, many people think 'Cabernet Sauvignon', but much of Bordeaux was wiped out in the late 1800s by the Phylloxera aphid that caused wide-spread disease throughout the vineyards. Cabernet has only been around since the 19th century and Malbec was the primary grape grown in the region before the replanting.
This is a 100% Malbec made from our very own Apetahi Estate grapes.
We de-stemmed the clusters, returning just enough of the stems to add natural tannins. The mixture was put through 48 hours of cold-soaking to extract the dark, inky purple color from the skins before inoculation. We punched down three times a day in the fermentation bins and allowed an extended maceration period of 3 ½ weeks, pressing when the cap fell.
We used our hydraulic basket press and separated the free-run juice from the pressed juice, aging them in separate vessels. This is where our Reserve had its origin. This wine is from a single, select barrel that contained 100% free-run juice. None of the pressed juice, high in polyphenol, made it in. The wine was aged for 12 months in a 100% new oak barrel, lightly filtered and bottled by itself.
Wine Specs
Vineyard Designation
Apetahi
Aging
12 months 100% new oak
Wine Profile
Tasting Notes
The Malbec Reserve's nose is voluminous yet seductive, with loads of berry and Bing cherry notes that engulf your senses. While releasing the bouquet, you will notice pronounced crimson legs that circumvent your glass before dissipating into a noir red and purple body. The Reserve is a medium body wine with vanilla bean, Bing cherry and mixed berries releasing into a long, balanced, and ethereal finish that is altogether completely satisfying yet somehow leaving you wanting more.
Awards
2018 International Women's Wine Competition- Double Gold, Best in class
Product Reviews